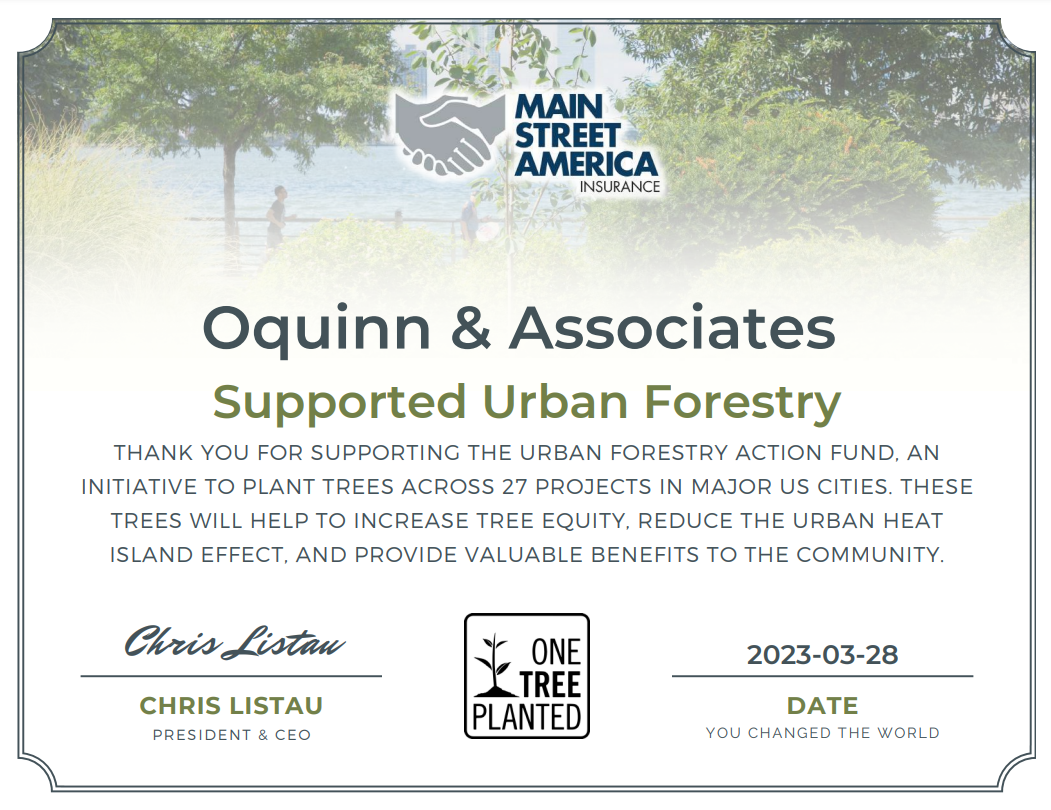 Main Street American has presented O'Quinn & Associates with a certificate that represents the donation they made in our name to One Tree Planted's Urban Forestry Action Fund. This donation was made in celebration of the 100 years Main Street America has protected main street businesses and the families they support.
The fund will plant trees on the main streets and in cities across America with a focus on communities most in need. We are so proud to be working with such a great company that has been providing great insurance and is supporting organizations like One Tree Planted.
Thank you for the donation in our name and the Certificate!